Chiffon blouse - primark.
combat skinnies- primark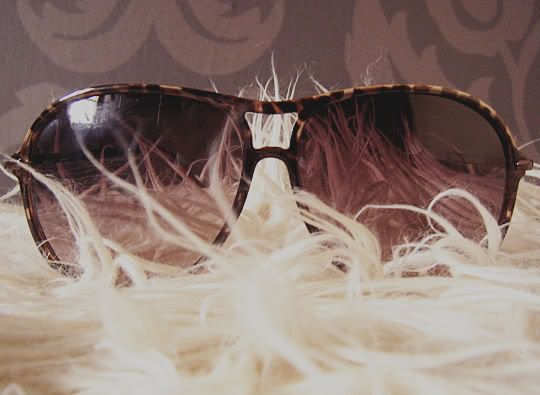 Pilot sunglasses.- new look
So i finally found a pair of glasses that actually fit my face, there are not many of them, and i was looking for perfect ones for like half of the year i tried so many and none fit but these are perfect! I love them! now i can actually wear sunglasses on my nose not on my head haha !
Oh and i love this combat skinny jeans, when i was in new look i tried on the same pair but without the zips on the legs but they didnt looked good on my ass so i went around other shops looking for something like this and i found perfect ones in PRIMARK., and half of the new look price! ( gosh how much i love primark haha) some people say primark is shit but i love it i really do, sometimes they have better clothes than river island and i could buy 2 times more in primark than in RI.
and a chiffon blouse, i absolutely love chiffon such a delicate and soft fabric, it makes you fel so light when you wear it, i worked a lot with chiffon on my last project and thats where i feel inlove with this fabric so chiffon blouse is a must have for me. And i dont know if i already wrote it here but i have 4 meters of this fabric to sew another 2 blouses myself with my own design, i just need to sit down and design and sew it. I will obviously write a post about it when im gonna do it.
What else Kasia is coming over today hopefully we will get to go to the pub and drink some and she will see my prince charming tomorrow morning and than she will do me eyelash extentions ! so exciteddddd!!!
Oh and today is bank holiday but its not making any difference for me as i always have mondays off so -_-'
oh god. im such a doughnut -_-'