so time to go!
Im not yet packed but i will do it now, than i will take long bath
and go to sleep for fewhours to be ready for my flight.
today i bought some nice things on tour and nice cheese i love for sandwitches hahaha
also i have 8 GB SD card hahaha my dad saved my camera life hahaha i had 2GB and it wont be enought for this concerts xD
what else? i hope i will fit in 20 kilos hahaa
ok so ....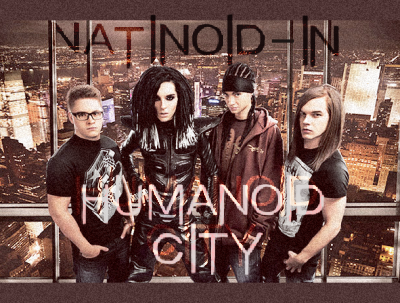 Checked-in Humanoid City
For One night in Tokio Hotel.
Screaming so loud in Room 483.
see you guys!!
wish me luck and...have nice stay in Humanoid City!!!!
Love, Peace & Humanoids.