Today is one of these days when I miss my really long hair so badly, They were so long oh god, i spend 2 years growing them to the lenght right behind my belly bottom (after straightening them) I always could do something with them, curl them, straighten them, do a bun do a french plot and so many other things,, my hair is almost half of the lenght shorter than it was before and dont you even ask me why i went to the hairdressers even i promissed to myself 2 years ago that i will never visit it again and i started to cut it myself because they never do what i want just like now when i told the woman not to cut it from lenght or if she have to that maximum she could cut was 2 cm, after i stood up i saw this 2 cm....... but oh well, hair aint a hand it will grow back, it will take time and it still hurts so much when i think how beautiful they were but i cant turn back the time.
Oh and i've been thinking about changing my hair colour back to black ( I used to have black hair for 2-3 years back in the days) and i kind of miss it.
Anyways i found nice pics on my PC from few days before i went to poland for easter.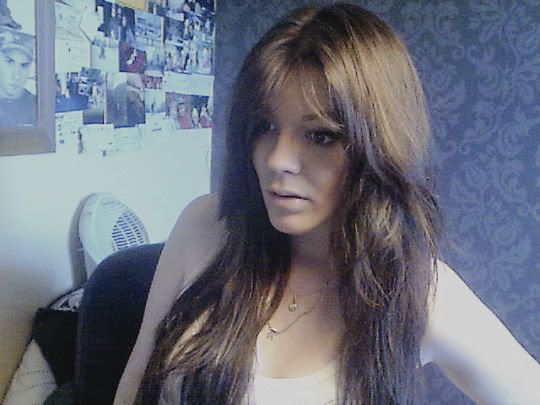 after looking at that picture i really want my hair black ( no its not photoshoped it came out like this because of the light)
omg i miss my haiiiiiiiiiiiiiiiiiiiiiiiiiiiiir *cries*