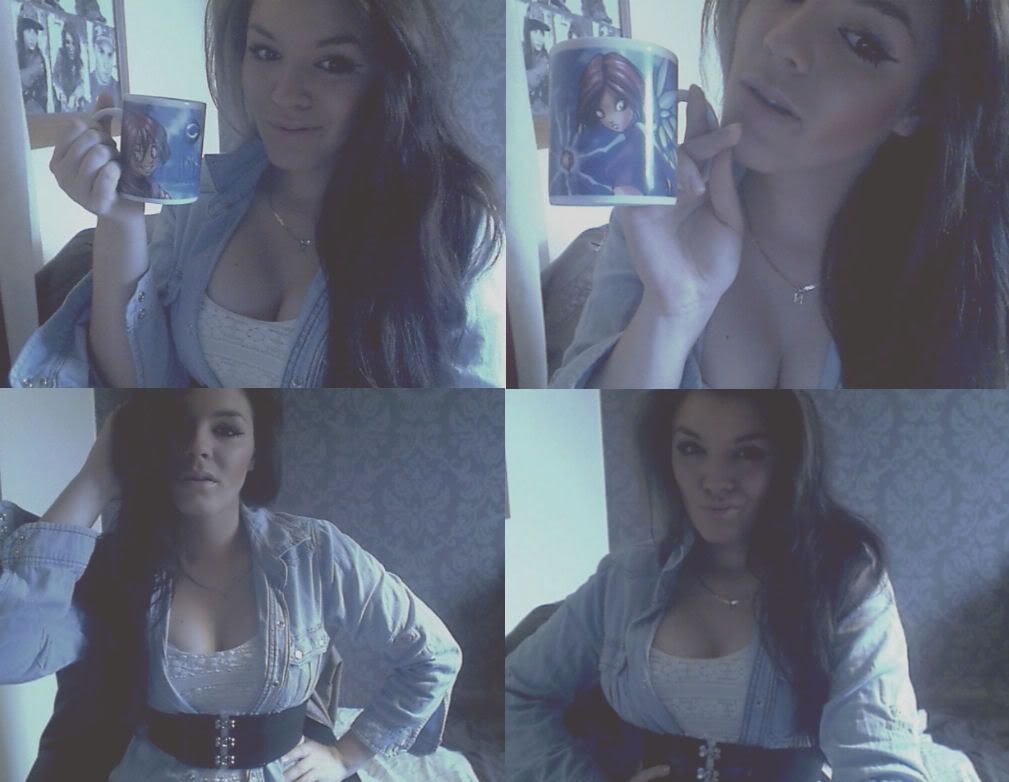 Hahahaha ! Wie , wiem ten kubek, lubię go jest taki staryy, przypomina mi Polskę haha serio, i tak kiedyś czytałam witch-a żeby nie było, miałam pełno gazet i pierdół z nimi omg z tego został mi tylko ten kubek w którym codziennie rano pije kawę.
Wczoraj po collegu poszłam z Sashą do pubu...uhm ten pub haha nie dojż że był pusty to jeszcze wyglądał tak obskurnie! nigdy więcej, no ale mimo wszytko było fun. Niemowiąc nic o lekcjach ktore w piatki bedę zaczynać o 13:30 yeheeeeey czyli będę mogła sobie pospać do 10!
Przed wczoraj z laskami z collegu pojechałyśmy na camden town, zjadłyśmy sobie chińskie ( yummy!!) pokręciłyśmy się po camden, OMG h&m na camden jest taki brzydki nie lubie go haha!
No i zdecydowałam się na coś i strasznie się z tego cieszę i nie mogę się doczekać hyhy!
Dzisiaj High Wycombe muszę poroznosić CV, tak szukam pracy, muszę sobie auto kupić więc dlatego taka decyzja xD uhm co by tu jeszcze co do auta to mój tato kupuje jakieś nowe na następny tydzień, i nie może się zdecydować ja stawiam na audi ahaha!
piosenka na dziś zdecydowanie Bis die Sonne rauskommt, tak odkąd spotkałam Samiego osobiście mam na niego mega faze haha !
Samy Deluxe - Bis Die Sonne Rauskommt
Uploaded by EMI_Music. - Music videos, artist interviews, concerts and more.
teledysk mistrz hahahaha samy jako menel HAHAHA pasuje mu powiem wam haha !
♥